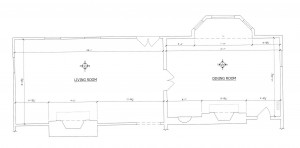 .
Our client was an interior designer presenting two versions of her plan to her client.
We created two models and generated still images showing the various views of the Living Room and Dining Room.
The two models (this and Remodeling a Connecticut home #1) are identical except for a few views of the Dining Room.